General Choi's Visit to Singapore, November 2000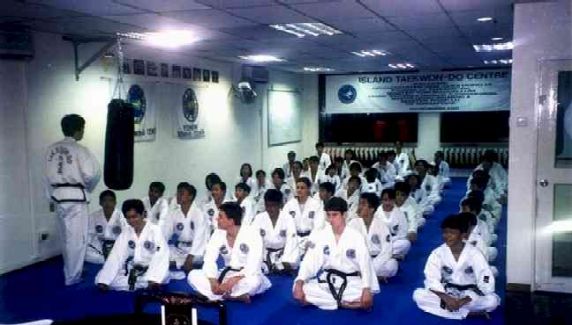 Waiting for General Choi's arrival.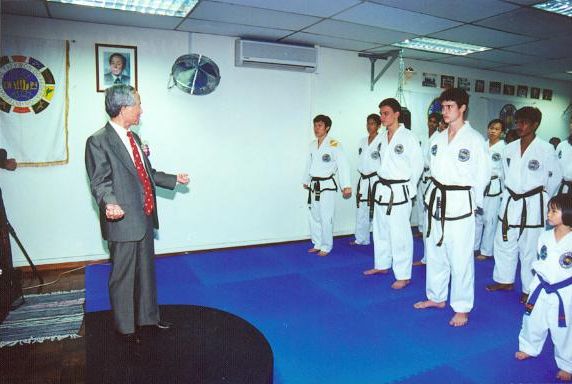 General Choi explaining the Cha-ryot position.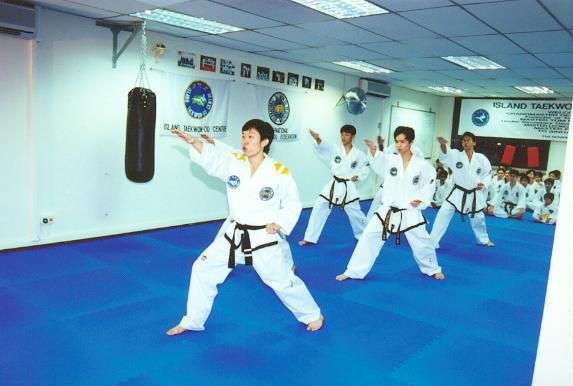 Kwang-Gae pattern demonstration.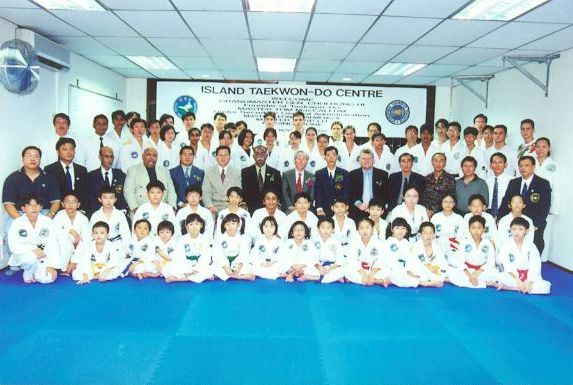 Group photo with everyone present.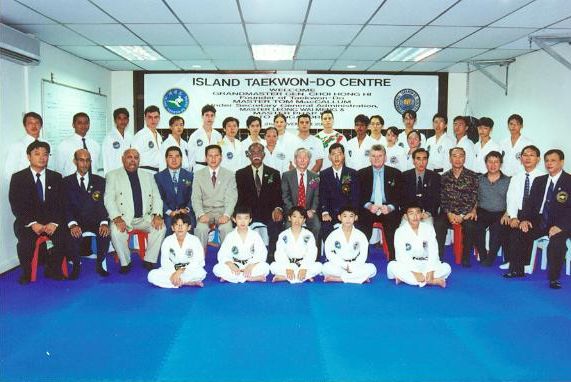 Group photo with black belts.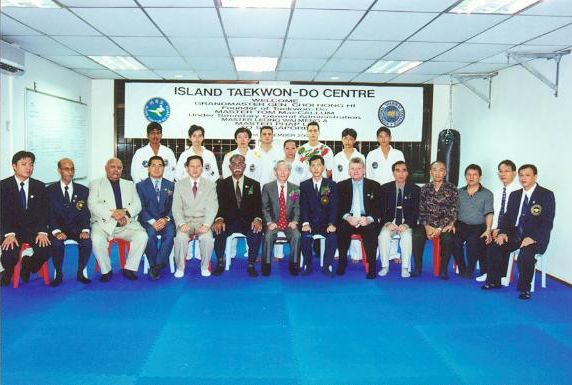 Group photo with the participants of the Instructor Seminar in Johor Bahru, November 2000.
Seated: Johor representative, Mr. Mubarak Abdullah, Master Arthur DeSilva, Master Phap Lu, Master Leong Wai Meng, Mr. K.S. Moorthy, General Choi Hong Hi, Mr. Daniel Sng, Master Tom MacCallum, Master Tan Chek Si, Mr. Johnson Kong, Mr. Peter Cheong, Mr. Michael Pang, Johor representative.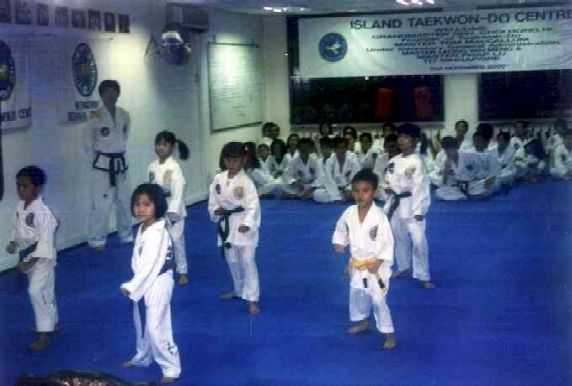 Children pattern demonstration.